Our 10 Technology Predictions for 2013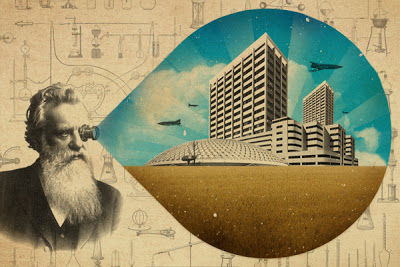 Make A Prediction
At the start of every year we make predictions of what we expect to see happen in the world of technology. Last year our predictions where published on Twitter. Which at the time was great for getting them out to a large audience. However, its very difficult to refer back to them at a later date.
This year we are publishing these predictions here on our blog. So that at the end of 2013 we can see which predictions were on the mark and more interestingly the ones we never imagined coming.
People ask me to predict the future, when all I want to do is prevent it. Better yet, build it. Predicting the future is much too easy, anyway. You look at the people around you, the street you stand on, the visible air you breathe, and predict more of the same. To hell with more. I want better. — Ray Bradbury, Beyond 1984: The People Machines
What We Predict
Business cloud computing will finally enter the main stream. No longer will small business owners want their own server instead they will start to think 'Cloud First'. Many IT support providers will struggle to adopt to this new world.
The first Motorola built Nexus device will be announced at Google IO.
Private app stores will become more common. Business will use these to deliver customised applications to employees devices. Which just so happens to be a service we already offer.
The next generation of games consoles will finally be announced. Nintendo's struggle to compete with Microsoft and Sony will continue.
Touch screen laptops and desktops will increase however sometime in 2013 Leap Motion will announce a manufacturing deal for their touch-less touch screens which will mark the end for touchable touch screens on consumer products.
Modern day 'Dumb Terminals' will start to return to the workplace as cloud adoption increases.
What Are Your Predictions?
Tell us your predictions. What do you think of ours? Let us know in the comments below.